CONCIERGE SERVICE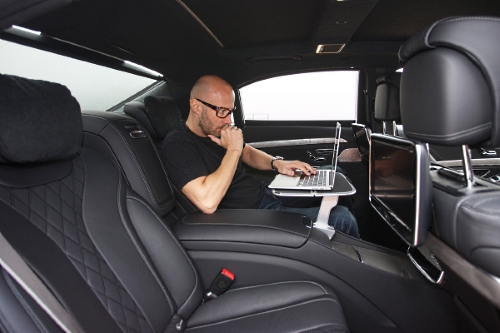 If you're looking for a chauffeured service in Toronto, Yorkville Toronto Limo should be your first choice. We understand that your time is important, and make it our goal to ensure your needs are met. Instead of trying to manage your time between business and personal duties, let our chauffeurs provide concierge service to assist you instead.
Our team of professional chauffeurs take on the role of your personal guide to the city, and aim to support you with all your concerns. Our concierge service guarantees that you will be able to get done what you need to, in the time you have available. For us it's not just enough to have you arrive on time, we want you to be well prepared and ready for the day.
Small errands can add up to a significant amount of time during the day, time that should be dedicated to more important things. Instead of trying to find time to make it to the bank, mall or grocery store during your busy day, let us take you there. That way while we focus on the road, you can focus on attending to your own obligations. Your concierge can also help you get tasks done before they pick you up. If you need your dry cleaning picked up and ready when you step in the car, or your morning coffee waiting for you in the cup holder, we will have it done.
With our concierge services, you will be able to lead a more effective lifestyle. Your priorities are as important to you as they are our team at Yorkville Toronto Limo. Your personal chauffeur is dedicated to your schedule, and it becomes ours too. Instead of losing your spare time to menial tasks contact the experts at Yorkville Toronto Limo today. We will get you on the road to a more efficient and stress free life with the best chauffeured concierge services Toronto offers.